AT VIATICUM GALLERY BARBERSHOP, WE BELIEVE IN A MAN FEELING AND LOOKING HIS BEST. WE GROOM, STYLE, AND CONSULT TO CREATE A ONE-OF-A-KIND EXPERIENCE FOR THE MODERN MAN.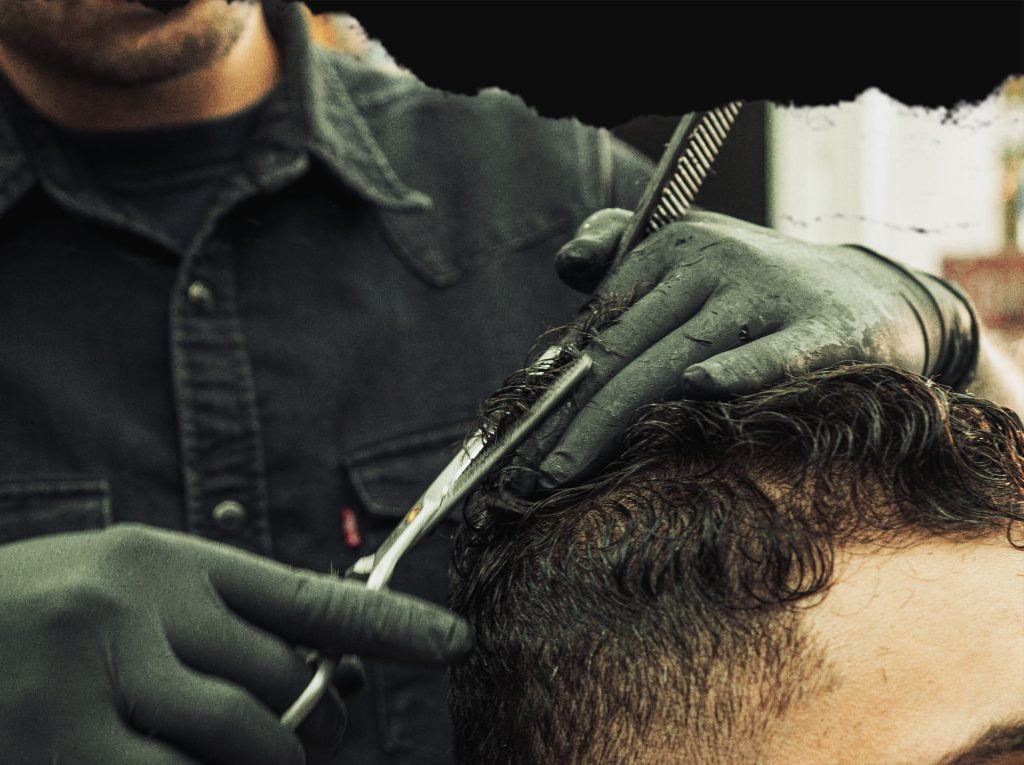 Embark on an unforgettable journey with our hair mastery, meticulously curated to elevate the allure of today's discerning gents. Immerse in a rejuvenating hot towel ritual that pampers your skin, while our top-tier, nourishing shampoo revitalizes each follicle, guaranteeing the ultimate canvas for impeccable styling and grooming.
Shape is extremely important. We start with the shape of a person's head and continue to their face. Proper shape will emphasize desired features while toning down less desired attributes. Whether you want to compliment or contrast your natural features, we at Viaticum Gallery will help you make the right choice.
Tell us your style, and we will perfect it: Razor wispy cuts, edgy faded cuts, long layered styles, and sharp lined-up styles.
HAIR WASH
Shampoo and conditioner treatment designed to keep your hair full of luster and shine.
BEVERAGES
Coffee & Red Bull.
FACIAL STEAMER-SOAKED TOWEL
Essential oils relax and soak into the skin before or after any cut or shave.
MACHINE MASSAGE
The old-school end to your barbershop trip—head, neck, and shoulders massaged by a classic handheld massage machine.